Tattoo Removal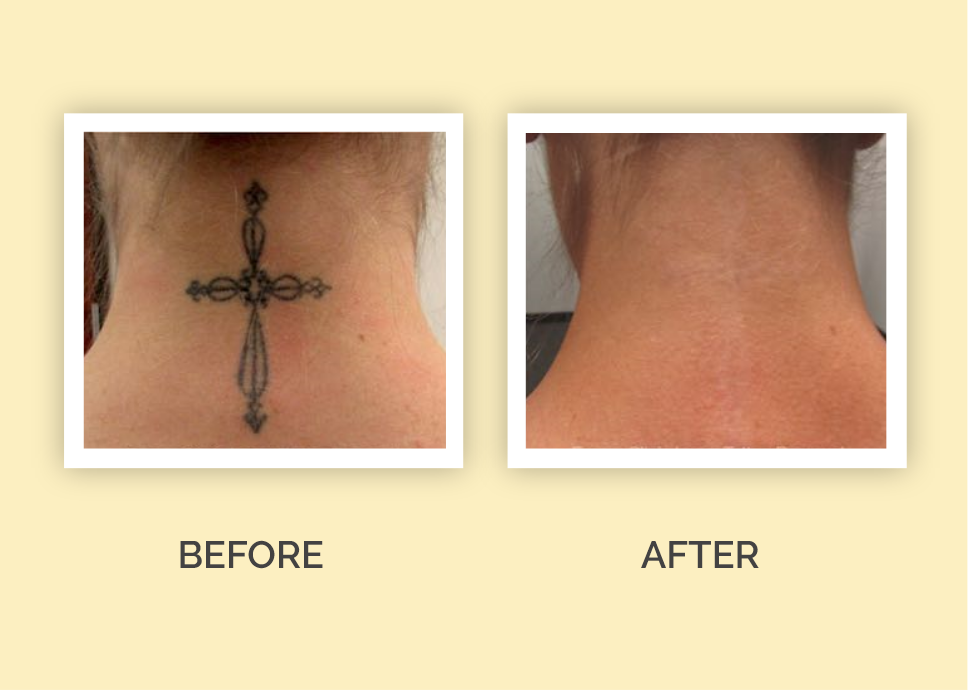 Are you embarrassed by an old tattoo? Are you tired of trying and failing to cover it up? Skin Arts Aesthetics offers laser tattoo removal to help you eliminate your old, unwanted ink. Unwanted dark and multi-colored tattoos can be safely and effectively eliminated with Alma's range of tattoo removal treatments. Using a combination of laser wavelengths that target different ink colors, high-intensity light beams break up the ink particles in the tattoo, revealing clear, ink-free skin with minimal risk of scarring or hypopigmentation.
Successful multi-color tattoo removal requires a high powered laser that can deliver enough energy within the absorption spectrum of a wide range of colors. The high power Q-Switched Nd:YAG 1064nm laser is ideal for treating darker ink colors (black, blue and green), while the 532nm wavelength is effective for brighter ink colors (red, orange and yellow). The treatment mechanically breaks down ink particles without causing thermal damage, causing the tattoo to fade with minimal risk of scarring or hypopigmentation.
Treatment includes multiple sessions and generally requires more than two sessions to eliminate a tattoo from the skin with laser removal. These sessions should be spaced apart by two to six weeks for maximum effects. Your particular, personalized treatment protocol will be determined by our experts at Skin Arts Aesthetics based on the color and size of your tattoo, the amount of ink used and the depth of ink penetration into your skin. Every tattoo is different, and our custom laser tattoo removal treatments will be designed particularly to target your unique tattoo and skin type.
How are we different
A certified center for dermatology and cosmetic surgeries in a lounge like setting will have the best medical oversight. You'll get the luxury of a treatment with the medical expertise and supervision that's paramount to keeping your skin healthy. As doctors, they have a better idea of what a client needs, which will go a long way toward avoiding problems. Skin Arts provides the highest level of medically proved application of skin therapies by a team of experienced medical experts in Kathmandu. Individual needs are assessed prior to starting with the treatments to enhance your outer beauty in every sense. We choose nothing but the best, safest and most rigorously tested products available on the market, giving our clients full peace of mind. Some medical spa operators and laser centers call themselves "skin care specialists" when they actually have very little training and knowledge with no proper technology to back them. Skin Arts, offers a complete laser and cosmetic service under a roof with doctors taking care of your problems with the state-of-art technologies available to you. So if you want to get rid of unwanted skin problems, hair related problems, or any other help to regain your lost confidence, Skin Arts is the place you want to go to.