Chemical Peeling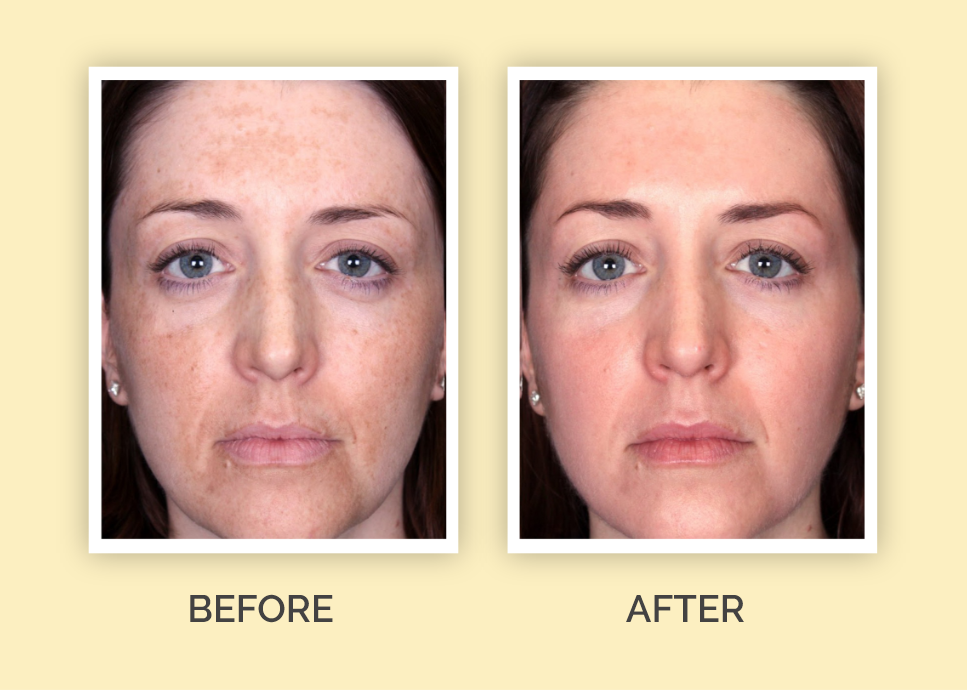 Chemical peels can help improve the appearance of your skin by reducing fine lines and wrinkles as well as evening out skin tone. Peels are a great solution for clients who want to give their skin a fresh, vibrant look without the downtime of other procedures. Chemical peel is a skin rejuvenation technique designed to improve the appearance of the skin. During a chemical peel, a solution is applied to the skin surface, causing the surface cells to separate and peel off, thus allowing new skin to regenerate. As the dull skin is removed, your complexion becomes vibrant and revitalized. The new skin is smoother and more luminous, and skin tone is more uniform.
Chemical peels can be used to treat fine lines, especially around the eyes and mouth, and the wrinkles that result from sun damage. Chemical peels can also be used to improve the skin tone; sunspots, age spots, and the blotchiness that can occur with birth control pills or pregnancy (melasma) can all be improved by chemical peels. In addition, the pre-cancerous skin changes that result from excessive sun exposure (actinic keratoses) can also be resolved. Peels can treat acne and mild acne scars, and can be performed on the face, neck, chest, hands, arms or legs.
A chemical peel can come in different strengths (superficial, medium depth and deep peels) and these different strengths have an impact on the overall results seen from the procedure. The basic premise is that the stronger the peel, the longer it will take to recover from the procedure
Your Treatment Options
Our doctors at Skin Arts Aesthetics offer many different solutions for chemical peels in order to provide our clients with a choice of treatment options. With so many different peels available, our doctors can work closely with you to select a peel designed specifically for what you wish to improve and the amount of downtime your schedule allows.
A peel should be selected based upon your specific complexion concerns and severity of changes in your skin.
Am I a candidate for a chemical peel?
Chemical peels can be used in patients with all skin types but special care must be placed in the nature and type of peel in clients with darker skin type. Many clients who have had post-inflammatory pigmentation from laser procedures with darker skin types will benefit from chemical peels. Other individuals who should avoid chemical peel treatments are those who are pregnant or have other underlying skin infection. Any issues such as these should be discussed with your dermatologist prior to any treatment.
Are chemical peels just for the face?
Not only can a chemical peel be used to treat wrinkles, fine lines and acne on the face, but they can also be carried out on the neck, hands, decolletage, arms, legs, and back.
How soon until I see results?
How soon you will see the results and recover from the treatment is dependent on the strength of peel used on the individual. For example a superficial peel has a recovery period of a few hours to a few days, however recovery from a medium depth peel will take longer. Typically recovery from a medium peel will take around a week. A deep chemical peel, depending on the strength of the peel, can take several weeks to months to completely recover.
How are we different
A certified center for dermatology and cosmetic surgeries in a lounge like setting will have the best medical oversight. You'll get the luxury of a treatment with the medical expertise and supervision that's paramount to keeping your skin healthy. As doctors, they have a better idea of what a client needs, which will go a long way toward avoiding problems. Skin Arts provides the highest level of medically proved application of skin therapies by a team of experienced medical experts in Kathmandu. Individual needs are assessed prior to starting with the treatments to enhance your outer beauty in every sense. We choose nothing but the best, safest and most rigorously tested products available on the market, giving our clients full peace of mind. Some medical spa operators and laser centers call themselves "skin care specialists" when they actually have very little training and knowledge with no proper technology to back them. Skin Arts, offers a complete laser and cosmetic service under a roof with doctors taking care of your problems with the state-of-art technologies available to you. So if you want to get rid of unwanted skin problems, hair related problems, or any other help to regain your lost confidence, Skin Arts is the place you want to go to.