Pigmentation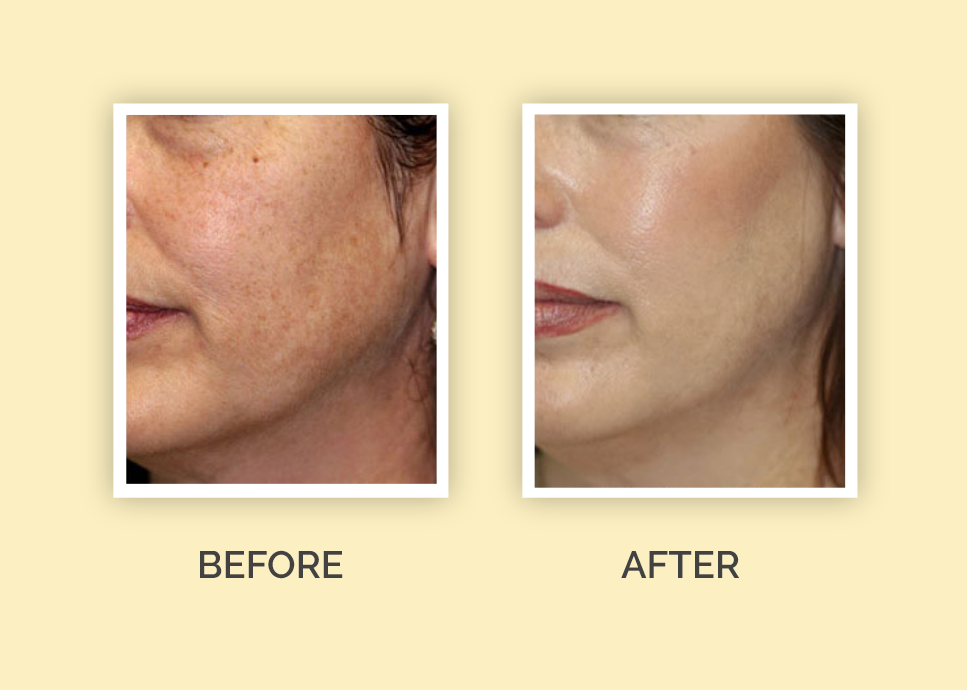 Lifecycle and hormonal changes can affect the distribution of color (melanin) in our skin, leading to the appearance of sun spots, age spots, or melasma- a dark, patchy facial discoloration condition. Alma's light-based and laser treatments remove the appearance of spots and pigmentation by targeting the melanin in the darkened area, clearing all layers of the pigmentation and revealing even-toned, unblemished skin. The treatments are specially designed for patient comfort and are safe and effective for all skin types, including dark skin. Laser treatment is one of the most advanced treatments for removing unwanted pigmentation on the skin such as age spots, sun spots, and freckles.
Dark Lips Treatment
Millions of people have dark lips in the world. They get dark lips as a process of ageing, genetics, smoking, or the sun. Skin Arts Aesthetics has the remedy to lighten your lips and get back your essence to your beautiful lips. The  Treatment deeply exfoliates the lips, which allows the pigment to be removed.
Melasma
Melasma is a common disorder of persistent dark patches on the face in both men and women. Some causes include hormone level changes in women during pregnancy or oral contraceptive use. Some medications and ultraviolet light exposure can also contribute to this condition. Darker skinned individuals are more susceptible to melasma. Our doctors and staff…
Rosacea Treatment
Rosacea is a very common inflammatory condition that causes redness and acne type lesions. This inflammation results in a flushed appearance. Flare-ups usually happen on the cheeks and nose, and sometimes on the forehead and chin. While rosacea cannot be cured, it can be controlled. Today there are many therapies available to treat the various…
How are we different
A certified center for dermatology and cosmetic surgeries in a lounge like setting will have the best medical oversight. You'll get the luxury of a treatment with the medical expertise and supervision that's paramount to keeping your skin healthy. As doctors, they have a better idea of what a client needs, which will go a long way toward avoiding problems. Skin Arts provides the highest level of medically proved application of skin therapies by a team of experienced medical experts in Kathmandu. Individual needs are assessed prior to starting with the treatments to enhance your outer beauty in every sense. We choose nothing but the best, safest and most rigorously tested products available on the market, giving our clients full peace of mind. Some medical spa operators and laser centers call themselves "skin care specialists" when they actually have very little training and knowledge with no proper technology to back them. Skin Arts, offers a complete laser and cosmetic service under a roof with doctors taking care of your problems with the state-of-art technologies available to you. So if you want to get rid of unwanted skin problems, hair related problems, or any other help to regain your lost confidence, Skin Arts is the place you want to go to.