Vaginal Rejuvenation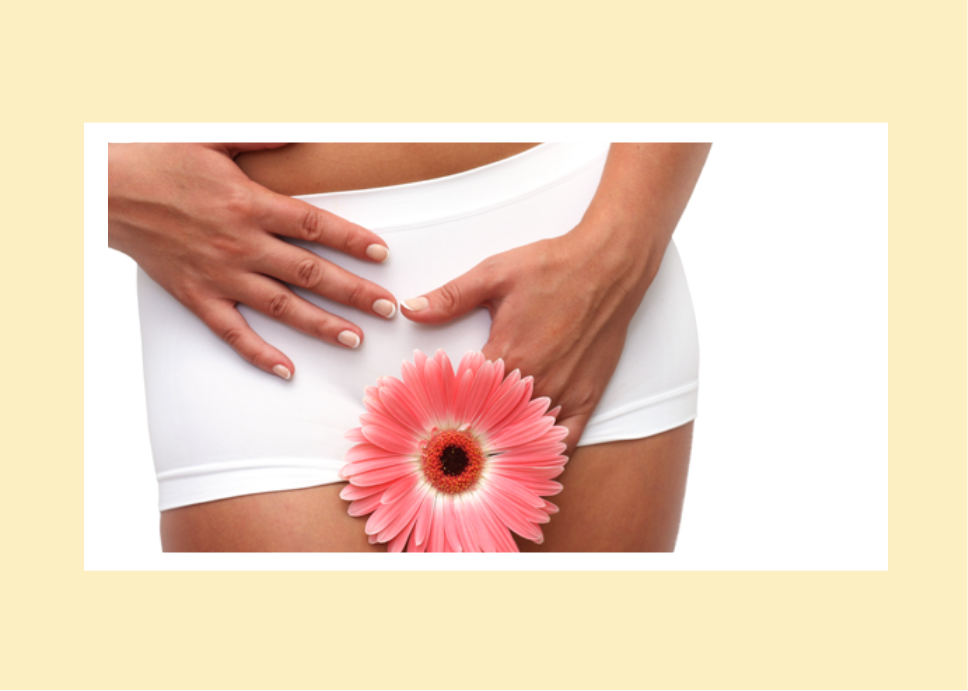 Today's women are more self-conscious about the appearance of their genitalia than previous generations. The accepted cultural norm of shaving, waxing, and other grooming of a woman's intimate parts has enhanced the popularity of vaginal rejuvenation at our clinic. We offer surgical and non-surgical vaginal rejuvenation procedures, including labia tightening and shaping.
What Is Vaginal Rejuvenation?
Vaginal rejuvenation is a term used to describe procedures that address the vaginal concerns some women may have. Vaginal rejuvenation may involve surgery or laser procedures that can restore or enhance the vaginal canal, labia, or clitoris. Whether women are looking to improve the appearance or functionality of their vaginal area, Skin Arts Aesthetics has options to choose from.
Who Is a Good Candidate for Vaginal Rejuvenation?
The best candidate for a cosmetic gynecology procedure is a woman with concerns about the size, shape and/or volume of her genitalia. Women of nearly every age, including teens, have found both emotional and physical satisfaction following a vaginal rejuvenation. You may be a good candidate for cosmetic gynecology if you:
• Have had children
• Experience vaginal dryness
• Have reduced sensitivity or sensation during sexual intercourse
• Experience pain during intercourse or other physical activities
• Are unhappy with the appearance of labia or vulva
• Suffer from urinary incontinence
If you meet any of the criteria above, you may be ideal for vaginal rejuvenation treatments. Be sure to ask our doctor which treatment is best for you based on your goals.
Cosmetic gynecology, as practiced by our board certified plastic surgeon, consists of a number of procedures, which can be performed singly or in combination with other procedures, depending upon the desires and needs of each client.
• Labiaplasty
• Labia Majora Reshaping
• Labial Shaping
• Clitoroplasty
• Mons Pubic Reduction
• Hymenoplasty
• Femilift™
________________________________________
A1) Vaginal Labiaplasty
Many women have experienced lifelong embarrassment due to their labia. They may be larger than normal, creating friction while wearing certain garments, such as workout gear, swimwear, tight jeans or even shorts. One labium may be larger than the other, creating embarrassment in intimate settings.
Removal of the extra tissue can generally be performed through a customized incision under local anesthesia or local anesthesia plus IV sedation. Our plastic surgeon doctor takes great care to eliminate the extra bulk while preserving the natural appearance of the labia postoperatively. Most of the patients drive home afterward; an additional benefit of local anesthesia is the ability to keep this a private conversation between patient and surgeon, as the use of local anesthesia does not require someone to drive you home.
A2) Labia Majora Reshaping
With age, and often due to childbearing, the volume of a woman's labia majora often decreases. For women who prefer a more full appearance of their labia majora, dermal filler injections can bring about a temporarily more attractive contour. For more permanent results, however, the injection of fat obtained through liposuction offers a much more stable alternative. This procedure can be performed alone or with any other body sculpting procedure. However, fat must be obtained via liposuction so some anesthesia will be needed for that procedure.
A3) Labial Shaping
A4) Clitoroplasty
Clitoroplasty is the removal and/or reshaping of the skin over the opening of the clitoris, called the clitoral hood. For some women, age or childbearing has caused the clitoral hood to become loose, which inhibits clitoral response during lovemaking. For other women, the clitoral hood has always been a bit too loose for maximal friction. Not to be confused with female circumcision, which is the removal of the clitoris, this procedure aims to allow proper exposure of the clitoris in order to achieve maximum stimulation. Note that for women in need of clitoroplasty due to aging, labiaplasty is also generally necessary.
A5) Mons Pubis Reduction
Ageing and weight gain can cause the mons pubis to enlarge with time. Not only is this visible through tight clothing, such as workout wear or swimwear, if the mons extends over the labia it results in poor access for intimate relations. Simple removal of the extra skin and underlying fat easily restores a more youthful and aesthetically attractive area.
A6) Hymenoplasty
Hymenoplasty is also known as revirgination. This is a very private and personal matter. The procedure is usually performed under local anesthesia to allow for total privacy. During your consultation and examination the doctor will discuss with you your options and expectations.
A7) Femilift™ 
Meeting With Your Surgeon
Prior to scheduling your procedure, you will have an extensive consultation with our board certified plastic surgeon doctor and the team. The goals of your consultation are to discuss your concerns, so that you and your surgeon can mutually agree upon which procedure(s) will create the results you desire. We will thoroughly explain each procedure along with its risks, benefits, and recovery times.
Your surgeon and the team at Skin Arts Aesthetics will:
• Review the various options with you
• Clearly discuss the potential risks of each procedure
• Outline in detail how the procedure from beginning to end.
• Provide detailed cost and payment information
• Answer all your questions
You will provide:
• Details about your medical history
• A list of all medication you currently take, including over the counter medications such as aspirin, vitamins, and herbal supplements
• Information regarding your tobacco and alcohol use
Vaginal Rejuvenation Procedure Process
Your procedure will be performed in the accredited, state-of-the-art surgical suite located in New Baneshwor, Kathmandu or at our partnering facility inside Kathmandu.
With extremely rare exceptions, most cosmetic gynecological procedures are performed under local anesthesia. If you're a bit squeamish about these things, we are happy to provide sedation along with local anesthesia, though sedation requires that a friend or a family member drive you home. Most procedures of this nature take approximately 2-4 hours to perform.
For procedures involving fat transfer, about 3-4 hours will be required, as it is a two-step procedure: first, liposuction is performed then the fat is processed and inserted into the areas desired. The type of anesthesia used and whether or not a hospital stay is required will be discussed with you at your initial consultation. Once your procedure is complete, your surgeon will place tiny sutures, most of which will be absorbable, and a dressing.
Resuming Normal Activities After Gynecological Surgery
Everyone heals at different rates and you are the best judge of when you are ready for certain activities, but the following are general guidelines:
• You can most likely return to your physical exercise program within two to four weeks of your procedure.
• You may resume intimate activity within six to eight weeks of your procedure.
• Most of the visible signs of your surgery should fade within about three weeks.
• You can most likely return to work within a day or two of your surgery.
• You can resume driving as soon as you feel comfortable doing so.
How Long Will the Results of Your Cosmetic Gynecology Procedure Last?
The results from cosmetic gynecology procedures generally last between five to ten years, longer in some cases. It is important to keep in mind that the effects of aging, gravity, and future childbearing may affect your results over time.
Schedule a Consultation
Interested in improving the appearance and functionality of your most delicate parts? If you're considering getting vaginal rejuvenation request a consultation online to meet with our board certified plastic surgeon doctor, or call our office at 9823021836 to speak with a staff member at Skin Arts Aesthetics and schedule a consultation.
How are we different
A certified center for dermatology and cosmetic surgeries in a lounge like setting will have the best medical oversight. You'll get the luxury of a treatment with the medical expertise and supervision that's paramount to keeping your skin healthy. As doctors, they have a better idea of what a client needs, which will go a long way toward avoiding problems. Skin Arts provides the highest level of medically proved application of skin therapies by a team of experienced medical experts in Kathmandu. Individual needs are assessed prior to starting with the treatments to enhance your outer beauty in every sense. We choose nothing but the best, safest and most rigorously tested products available on the market, giving our clients full peace of mind. Some medical spa operators and laser centers call themselves "skin care specialists" when they actually have very little training and knowledge with no proper technology to back them. Skin Arts, offers a complete laser and cosmetic service under a roof with doctors taking care of your problems with the state-of-art technologies available to you. So if you want to get rid of unwanted skin problems, hair related problems, or any other help to regain your lost confidence, Skin Arts is the place you want to go to.